---
Give Us a Couple of Hours, Yes Hours (!) and We'll Create a Complete Site For You!
That's right! Give us just a few hours, usually less, and we'll contact you via the Email address you provided on the Order Form with a link to your brand new website. All you have to do is login and start replacing our image and text placeholders with your own. And, the best part? You'll have a full 30 days FREE to tweak it. Spend some time taking some photos of your services, Sunday School, small groups, community
volunteers at work, special services or anything that reflects well on your ministry. Think about your message for the online world; and do it all when it's convenient for you, 24-7. When you're ready, and ONLY when you're ready, just complete the Purchase Order anytime (we'll send you the Purchase Order Form) within those 30 days and we'll take it live so the whole world can learn about your church or ministry offerings.
We allow 30 days for you to experiment and get your site exactly how you want it before your Congregation, Community and the World can see it. Of course, anytime within those 30 days we can push your site "live" onto the web. It's entirely up to you. Again, you're in control!
NO OBLIGATION PERIOD! Use your own banner image of anything you feel communicates well and add your text to complete any of our top notch, time tested, winning designs. We're here to help each step of the way. You won't have to experience the frustration of other sites because we're an email or phone call away. Try that with other Design Groups/Hosts!
Click on the links below to see which Template best suits your ministry needs. You can change your mind any time in the first 30 days and we'll be available to do it for you if you need us.
 Template: Forgiven
Template: Hope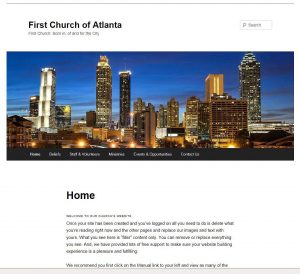 Template: Eternity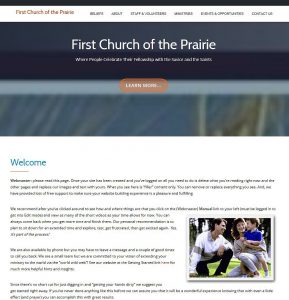 Template: Comfort
Template: Abide
Template: Wisdom
Template: Sufficient
Template: Joy
Template: Peace
Template: Sovereign
Template: Glory
*** Final Step: Now that you've made the tough decisions you can start the fun by completing the No Obligation Order Form